ATTENTION: Coaches, Leaders, Teachers…
Coach Deggs Reveals Culture-Creating, Performance-Enhancing 'Pack' System To Energize Your Team and Win More Games!
Watch this video below from Coach Deggs to learn more...
The Pack System is being used by numerous record-breaking teams and organizations across the country and includes the proven formula to building teams with strong identity, clear purpose, and unbreakable culture.
The Pack Video System features 6 modules designed to show you exactly how to create game-changing results for you and your team. (It works especially well for coaches or leaders who would rather show these training videos to their team than try to re-teach it!)
Get The Pack Video System!
If you want to get your team on the same page, dominate the process, and create a level of accountability that you've never seen before, then keep reading...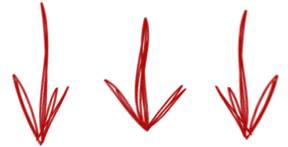 My name is Matt Deggs.
I'm a head college baseball coach and have been a part of several of the nation's best teams over the past 15+ years.  I've created The Pack system that is now being adopted by some of the top teams and organizations, in every industry, at every age.
As a coach, teacher, or leader, the most important thing that you will ever do is build your team and create your culture.
That's what The Pack Video System walks you through.
Peter Drucker, world famous renowned businessman and leader in the business community, said that...
"Culture eats strategy for breakfast."
That is the #1 thing that we work on. A lot of people talk about The Pack and The Pack Offense and they want to know more, but it starts way before that... with our culture.
Recently, we brought in one of the nation's leading culture + team-building companies to visit us...
(This company works with teams all across the nation from the MLB to the NFL to Power 5 NCAA Teams.)
Basically, what this company did was take a look around and they evaluated our leadership and our culture. After their evaluation, they found a couple of deficiencies in where we could improve – and we wanted that. We wanted that feedback of what we could do better.
But, what I was super proud of and what really meant a lot to me was they told us that we were...
The #1 Culture That They Had Ever Seen!
I was just blown away that they would think that of us.
Within the 6 components of our culture, here are some of the secrets you'll learn about in The Pack Video System:
The keys to developing a strong, consistent culture
How to create a real atmosphere of family and trust
How to cultivate clarity and create confidence
Clear step-by-step process to define your team or organization's identity
The power of having clearly defined roles within your team
How to install a belief system that nothing can ever come before TEAM
How to establish the core of what your program is built on
The importance of having a vision for your program and a mission as a coach
Why it's important and how you can...
Define and Systemize Your Program's Culture!
Get The Pack Video System!
...and that's not all. Here is more of what's inside The Pack Video System:
Create accountability through setting the standards and expectations of your program
What your absolutes are and what they represent in your program
Unique ideas for what kind of absolutes you can utilize with your team
How to develop the mindset of belief and confidence to do what others see as 'impossible'
Increase commitment and pursuit of a central goal that propels your team forward
Keys to improve performance, on and off the field
How to develop well-rounded team members in all aspects of life
Ensure your team is retaining knowledge
The 3 components of the Pack's explosive offense
The 4 situations that dictate the Plan of Attack
and much more...
Right now, you can get instant access to The Pack Video System and start installing this results-boosting system with your team right away. Once you complete your purchase, you'll receive access to the dashboard which features all 6 modules of the Pack Video System.
From there, you'll have the ability to watch the videos, listen to the audios, and download/print the corresponding worksheets...
Get The Pack Video System!
The Pack Video System was created to impact as many coaches, teachers, and leaders as possible. I have the opportunity to work with the players and staff within my program on a daily basis. This system provides the platform to share my strategies and philosophy around culture, team-building, and our plan of attack.
I recorded this in my office as if I was sitting across the table from you. This is very conversational and to the point, and is the same message I would share if we had 2-3 hours together...
I love spending time with coaches and learning from how they operate. Given the demands of my current position, the time I have to share with other coaches is limited... but this video system allows you to learn our system and develop a plan for your program, your team, or your organization.
This easy-to-follow, actionable 6-module online course is ready for you to start right now...
Are you ready to take action?
Right now, you have a choice:
Invest in yourself and get the tools and training you need to build the system that will take your team's performance to another level!
...or do nothing and continue:
searching for the next new thing that might get you over the hump
consuming all of the info that sounds good on paper but doesn't translate to better, more consistent performance
hoping your team will get better by 'figuring it out'
Think of it this way:
What are you missing out on by not investing in yourself and putting the battle-tested, proven Pack System to work for you?
If you're still not sure that this is for you... You are covered by our Lifetime 'No Questions Asked' 200% Money Back Guarantee.
If you complete the Pack Video System, implement the tools and strategies in your organization, and do not see a transformation in your culture and performance, we will refund your investment 200%. No questions asked.
In this way, you can't lose. All the risk is on us.
PLUS: If you join today, you'll also receive instant access to these bonuses listed below...
6 Printer-Friendly Corresponding Pack Worksheets
These are great to use with your team or organization for taking notes and ensuring your retain critical information as you watch the videos.
Want to listen on-the-go? This Pack Audio Program gives you the flexibility to consume this training while in the car, working out, or on the way to your next game!
Watch Coach Deggs' full-length presentation on The Pack Mentality at a recent coaching convention! This will be unlocked for you right inside your Pack Dashboard.
YES! I Want Instant Access To
Here's what you're getting today:
Matt Deggs' 6 Module Pack Video System (a $197 value)
BONUS #1: 6 Printer-Friendly Pack Worksheets (Included!)
BONUS #2: The Pack Audio Program (a $97 value)
BONUS #3: The Pack Mentality Live (a $27 value)
The retail value of this package is more than $300... but on this page only, you can get lifetime access to the entire Pack Video System for one payment of just $97.
All of that plus you're covered by our 200% Money Back Guarantee!
Frequently Asked Questions